Everland is a theme park located in Gyeonggi-do province, South Korea. I can say it's Korean Disneyland. I'm not a fan of theme park, but actually this place is nice. But it was really hot in summer as there were not so many trees. Everland is very famous, if you're one of K-Pop fan or if you like to watch Korean TV show, you must be familiar with this place. There were many Korean show shoot their scene in this theme park.
It is T-Express a wooden roller coaster. If you ever coming to Everland, you should ride it! Well, it was really cool. I personally want to ride it again and again. Later, I found out that it is
the world's ninth fastest, fourth tallest, and sixth longest wooden coaster.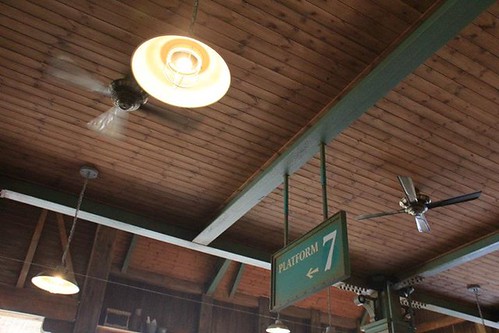 There are a lot of places to eat or even just to grab a snack here. Everland also has Everblossom which sell various type of fragrance, aroma therapy products, and candles.
Everland
199, Everland-ro, Pogog-eup, Cheoin-gu, Yongin-si
Gyeonggi-do,
South Korea
+82 31-320-5000
Directions:
Transfer to Yongin Ever Line at Giheung Station on Bundang Line. I
t takes 30 minutes from Giheung Station to Jeondae Everland Station (last stop) on Yongin Ever Line.
Take the shuttle bus (free of charge) from Yongin Ever Line and go to Everland or Caribbean Bay